iVillage Total Health, the consumer health destination for women from iVillage, a division of NBC Universal, today announced a partnership with Revolution Health, a leading consumer-centric health company, to offer innovative tools that will enable women to manage their health and the health of their families more effectively by assessing their risk for diseases including diabetes, stroke and heart disease.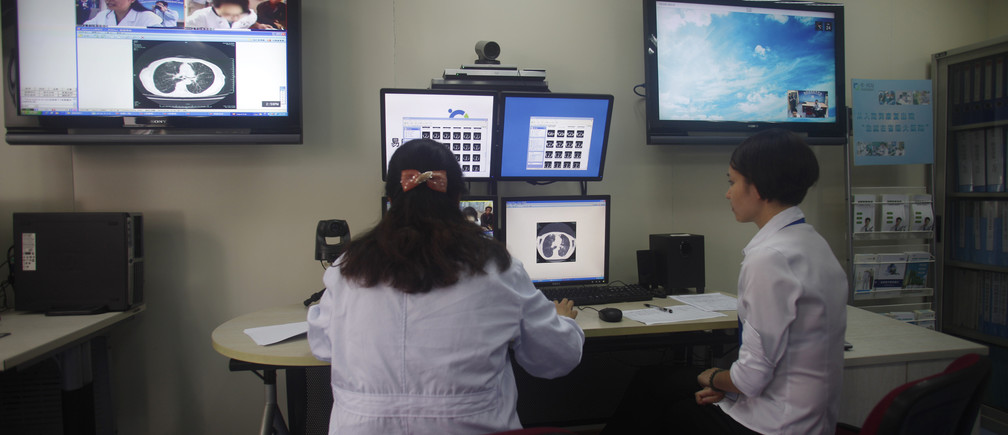 The task of managing the health and well being of every family tends to go to the female head of the household — and that's after juggling parenting and career responsibilities," said Deborah Fine, president of iVillage. "Through our partnership with Revolution Health, we will help women effectively and credibly manage, with state-of-the-art technology and first- to-market tools, their health of the health of their families. We are excited about the preventative impact we will have together as a result of our partnership.
As part of the partnership, iVillage Total Health will be the first to offer Revolution Health's KnowYourRisk. Quick Assessment tool, which is scheduled to debut on health.ivillage.com in June. KnowYourRisk will allow women to measure the cumulative risk for type II diabetes, stroke and heart disease in the next five years for every family member. After inputting gender, age, ethnicity and other risk factors, the user will get results in a clear and easy-to-understand report, including steps to take to reduce those risks.
Revolution Health will also provide iVillage Total Health's 16 million female users access to its "health history" tool, which will ask women for a detailed personal and family medical history along with current symptoms and immunization status. It will then analyze the information and suggest customized strategies for illness prevention and health promotion, including possible issues as well as screening and diagnostic tests for users to discuss with their health care provider. It's our core belief that consumers need to be more empowered when it comes to their health and health care," said Steve Case, chairman and CEO of Revolution Health. "By partnering with iVillage we are able to put innovative tools and services directly in the hands of millions of women many of whom are the Chief Health Officers of their families — enabling them to take action to live better.
In addition to the shared tools, iVillage Total Health will also work with Revolution Health to promote its insurance marketplace, a service that enables consumers to easily browse and compare health insurance products, including costs and benefits, on its site. The insurance marketplace will put users directly in touch with licensed insurance brokers to assist in the purchase of health insurance.iVillage's commitment to women's health stems from a decade of experience as the place where millions of women seek unique content, advice and support on everything from fertility to fitness.
iVillage Total Health launched as the brand's consumer health arm in January of 2007, combining iVillage's existing assets with the credibility of GE Healthcare and the resources of NBC Universal (iVillage's parent company), to offer trusted health information from a woman's perspective. The destination features medical research and development news; personalized tools such as a Pregnancy Calendar with 3-D sonogram images and Symptom Solver; interactive quizzes; 14 condition centers on topics from Heart to Asthma; and one of the largest health video libraries on the web. Women will also find a robust community of trusted experts and peers providing each other with the complete daily insight needed to keep their families healthy.

Medic Thoughts is a trusted name providing the highest standard of medical services in wide range of specialities. With professional doctors having years of expertise in their field, we are committed to your better health and care.